iLok License Manager Overview🔗
Introduction🔗
The iLok License Manager application is used to manage your iLok-enabled software licenses and your activation locations (iLoks and computers).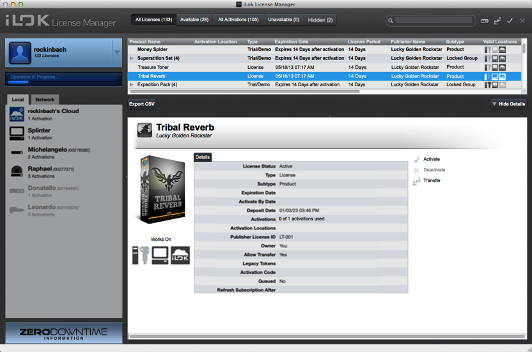 With iLok License Manager, managing your licenses is as simple as dragging and dropping. You can grab a license from your account, drag it to your iLok or computer (for licenses that allow it) to activate it, then you're ready to authorize the iLok-enabled software. With the iLok License Manager, you can even drag licenses from your iLok or computer back to your account.
Download iLok License Manager🔗
Choose the correct installer (called License Support Installer) for your operating system:
The latest installers for iLok License Manager are also available here.
If you run your iLok-enabled software on an older operating system that does not meet the minimum system requirements, you can use another computer that does meet the requirements to manage your licenses.
Note
If your software requires you to use an older operating system, legacy installers including Windows 32-bit are available here.
Updating from an older version - be sure to Uninstall first! If you are updating iLok License Manager from an older version, be sure to uninstall the current version prior to installing the new one.
Mac: The Mac License Support installer has a handy Uninstaller to run.
Windows: Use Add/Remove Programs to do the uninstall. Look for the entry "PACE License Support".
Sign In🔗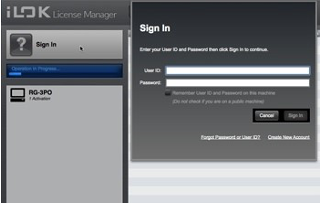 Once you have run the License Support Installer, you can launch the iLok License Manager application.
Already have an account?
If you have an existing iLok account that you use on the iLok.com website, click on "Sign In" and enter your User ID and password.
Do you need to create an account?
Only create an account if you do not already have an iLok.com account. You can sign up by clicking here or by going to iLok.com and clicking "Create Free Account".